Website promotion consists of the following stages:
Conducting a site audit and niche analysis;

Acting according to the recommendations of SEO services for better site optimization;

Implementing effective link building and performance tracking.
IMPORTANT: This process is cyclic.
After you optimize your site, you will need to do an analysis of what has been done and see what else you can do to improve things further. Here's how to do all this with SEO services:
Add your site to the projects
At the start, SEO services will open the wizard to help you add your project data. It includes keywords for which you want to rank, competitor domains to conduct competitive analysis, site pages to do the SEO audit and connecting with Google Analytics.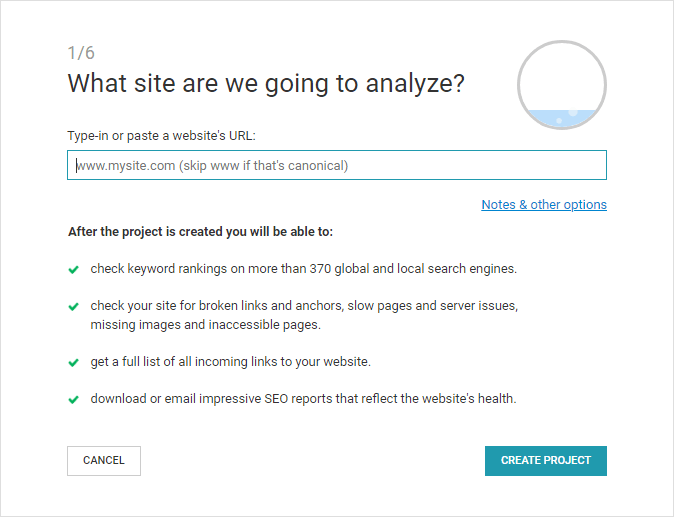 Use an SEO Checklist as your roadmap
After the site has been added, you'll see the Project Overview which includes a configurable set of widgets with data from all the SEO services tools. Pay attention to the DIY SEO Checklist widget where you'll find out what needs to be done for your site in order to promote it in the best way. Use it as your SEO Checklist: mark each task you complete and move on to the next one.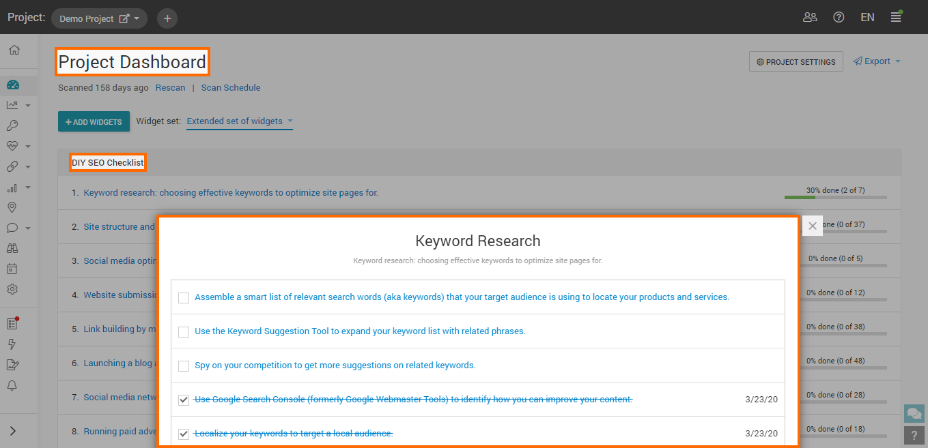 There are no comments for now.